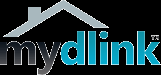 Click on this image to see us live:



Login: camera@alloycars.com

Password: 123456
YOU MAY HAVE TO DISABLE YOUR POPUP BLOCKER !!!


You have two possibilities to see us live:
a) From your PC or Notebook.
b) From your Mobile phone or any other Android application.
From your PC:
Sometimes you will encounter problems to install the Java plugin. If this is happening it should be better to go with the mobile option.
From your Mobile/Android device:

Download the application "MyDlink-Lite" from your App-Store on your device.
Login:
camera@alloycars.com


Password:
123456
Fabrication hours: 8am-12pm - 1pm-5pm