Shelby Cobra in aluminum by Alloycars Inc.
Ford Cobra 427, aluminum body and exact wheel base.




Our aluminum Roadster ready to go. Painted, aligned and adjusted.

Complete LEATHER upholstery. And we mean complete.

15" or 17" wheels.

Original Ford 427 Sideoiler engine

We can also install your desired or delivered engine.

Right Hand Drive available without extra charge.



Here only some features of our completely built aluminum Roadster:

Complete aluminum body, including aligned door, hood and trunk.

17" or 15" front and rear KNOCK OFF wheels with pin drive..

Doors, inner panels, firewall, foot box, trunk & engine compartment are in aluminum as well.

Complete powder coated original style chassis.

Fully adjustable and independent front suspension with disc brakes.

Fully independent rear suspension with disc brakes.

Complete brake and fuel system including aluminum racing fuel tank.

KONI high performance shock absorbers including coil-over kit.

Completely painted. You can choose the main and stripes color. (Fancy colors optional).

Real leather interior including seats, dash, center and door panels.

Dashboard including indicators lights and switches.

Original SMITH gauge set. GPS active.

Complete steering sytstem including 14" wooden Moto Lita steering wheel.

Original style three-lock set.

Stainless steel over rider front and rear bumpers.

5-point seat belts.

Aluminum racing fuel tank.

WILWOOD pedal set including adjustable double brake cylinder, clutch and accelerator pedal.

Side pipe exhaust including performance headers.

- Complete leather interior.

- All aluminum body.

- Pin drive and knock off wheels.

- Your engine option installed.

- Right hand drive available.

- Air conditioning available.

- Willwood brake pedal setup.

Professionnel CAD engineering with additional security features resulting in the strongest, most durable and stable body/chassis combination in the market. Made in USA.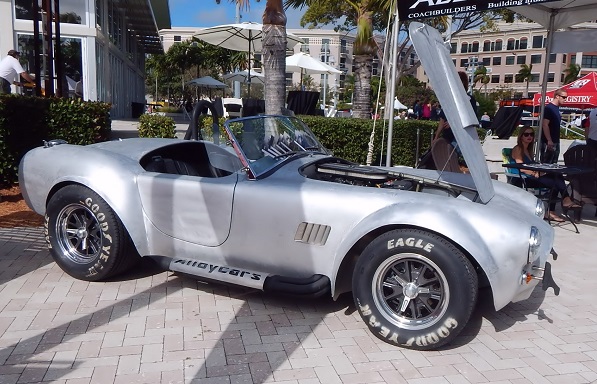 ALLOYCARS ROADSTER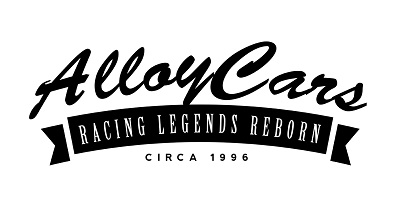 ---
---